Visiting Venice means enjoying a once-in-a-lifetime experience in a history and culture open-air museum. It means walking through the calli leading to St Mark's Square, beating heart of the city, crossing countless bridges and ecstatically admiring the majestic palaces overlooking the Grand Canal. But not only: the magic of Venice is much more.
In order to let you fully experience Venice savoring its real essence, we have selected some unforgettable experiences you can enjoy first hand: from tours in the lagoon to navigation through the canals, from the fascination of Carnival to tailor-made shopping.
To get further information or book these activities please send an email to palazzoveneziano@venicecollection.com.
VENETIAN ROWING
Venetian rowing is a very particular technique, with very ancient roots, related to the peculiar features of the Venetian Lagoon: it's performed with a single oar, in upright position, making one's way through the tangle of canals and shallow waters. It's an authentic Venetian experience that you can enjoy taking part in a rowing class onboard a traditional Venetian flat-bottom boat. Guided by expert locals, you'll live the incredible thrill of ploughing the waters of the most famous lagoon in the world and of the Grand Canal, its most famous waterway.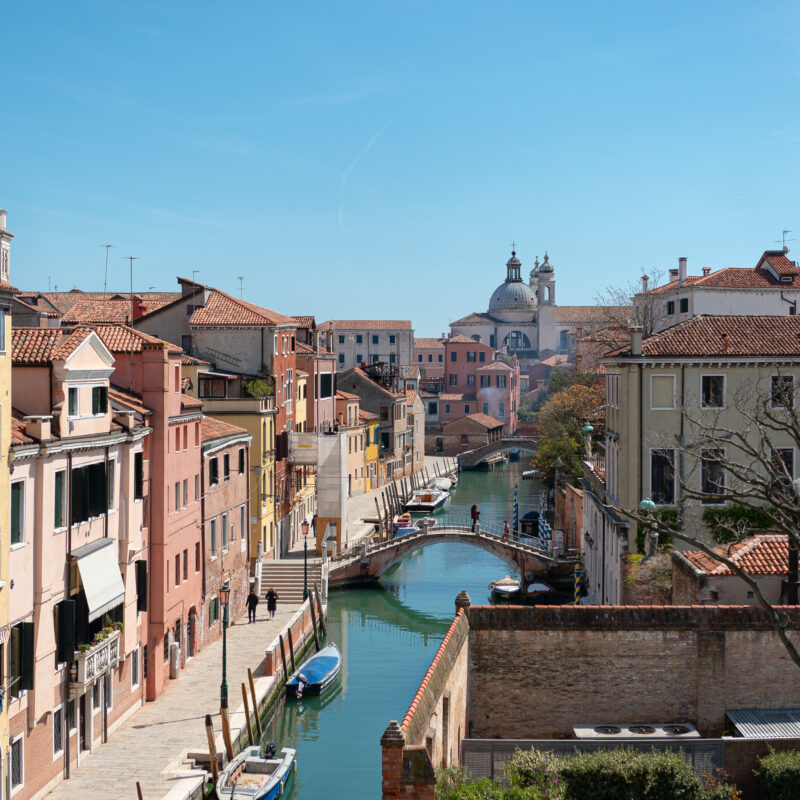 TOUR OF THE GRAND CANAL
World-wide known, the Grand Canal is Venice's main waterway: spanning 3.8 km, from Ponte della Libertà to St Marks's Square, it crosses the city and splits it in two drawing two deep meanders. During this tour you'll travel its waters full of poetry onboard a motor-driven private boat: together with a professional guide, you'll relive the history of the emblematic places overlooking the Grand Canal and get to know interesting stories that will make you love Venice even more.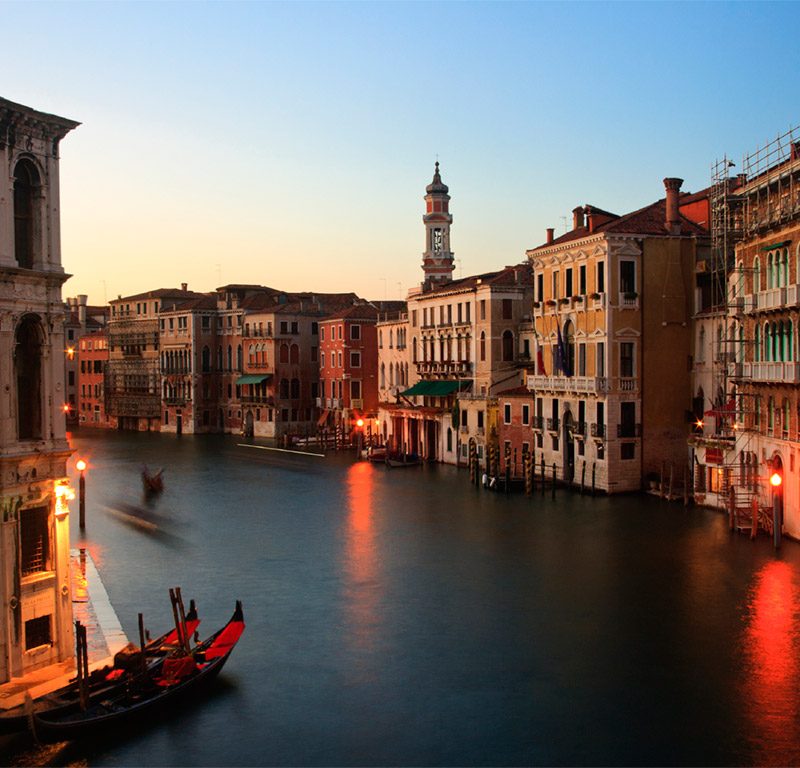 TOUR OF THE NORTHERN LAGOON
The Venetian Lagoon is the largest in the Mediterranean Sea, UNESCO world heritage site since 1987. A set of sixty-two islands rich in biodiversity, at the same time fragile and peculiar, marked by stretches of land emerging from water ("barene"), small windy canals ("ghebi") and shallow sea bottoms that appear only during high tide ("velme"). As you explore the lagoon, you can still stumble upon small forts, ruined buildings and cultivated plots of land. This tour is a fascinating journey through an uncommon, lesser known, Venice.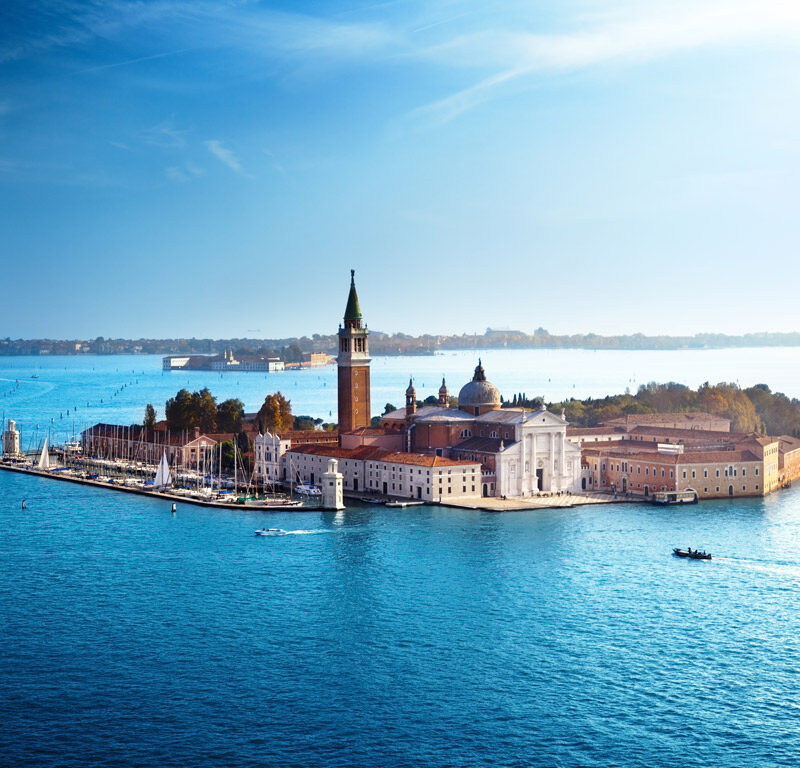 VISIT TO VENICE'S SECRET GARDENS
An unusual itinerary in the heart of Venice is that through its secret gardens: more than five hundred orchards, small urban gardens and rose gardens related to noble palaces, monasteries or old cloisters, often inaccessible. For some of these, however, it is possible to make an exception: during this tour an authorized tourist guide will take you on a discovery of what lies beyond those high, silent walls. You'll be accompanied by the unexpected feeling that in these hidden gardens time has stopped.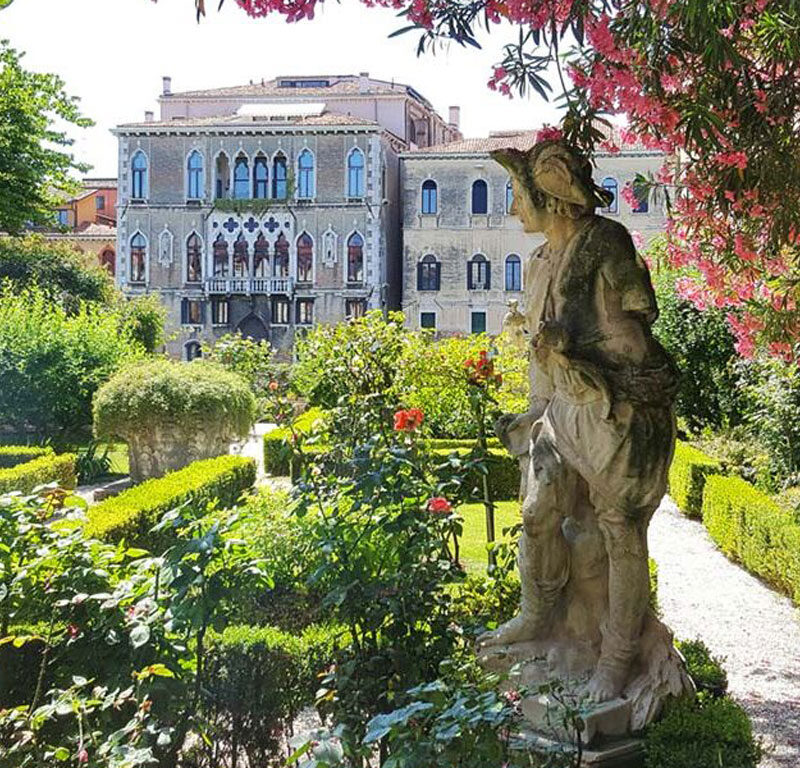 DRIVING A "BARCHIN"
The barchin is a typical Venetian boat which is light and easy to handle, specially conceived to move in the lagoon canals with skill. Motor driven, it is the most convenient vehicle that local people use to move around, almost like a urban scooter. If you want to experience the thrill of feeling like a real Venetian for one day, turn to our concierge desk and ask to rent a real Venetian barchin, which will be at your full disposal.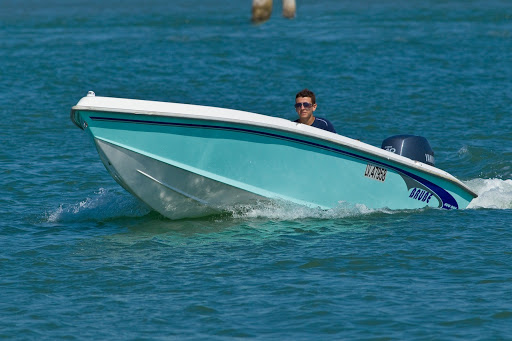 CREATE YOUR OWN CARNIVAL MASK
If you love Carnival there's no better place than Venice, where you can taste the mysterious Carnival atmosphere any time of the year. You will find the right opportunity if you take part in a Venice Carnival mask-making class: guided by an expert master, you will test yourself with the creation of a mask according to the rules of this ancient Venetian artisan art. At the end of the workshop, your artistic creation will come along with you, as a special souvenir of your stay in Venice.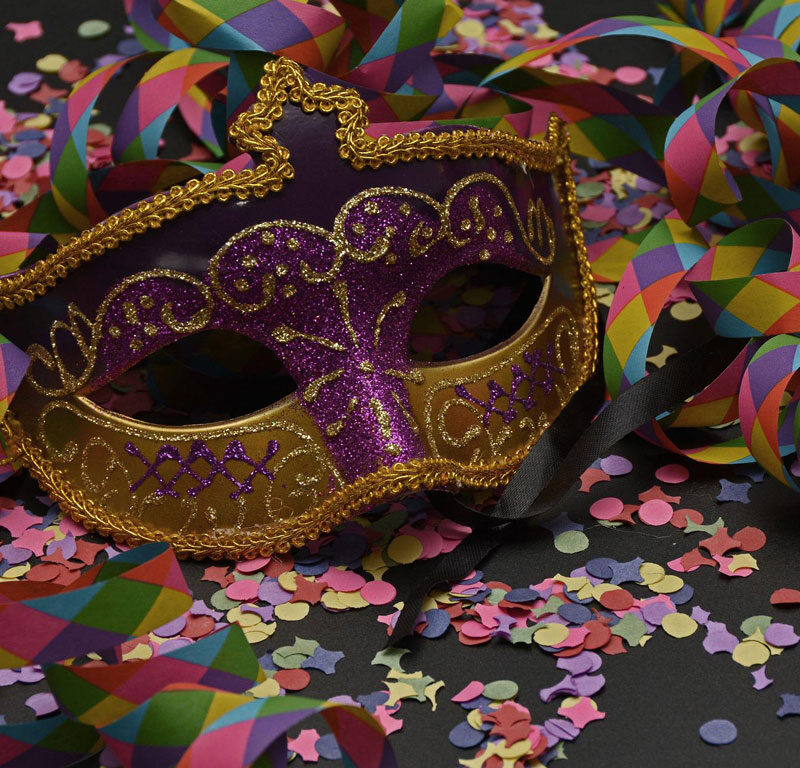 PERSONAL SHOPPING
Venice is an exciting place if you love going shopping: craft shops and workshops where you can buy Carnival masks and amazing Murano glass vases, chandeliers and objects, jewelry stores, designer shops and exclusive Italian and international fashion brands. If you need a guide for a perfect shopping tour, you can rely on our personal shopping service: a local expert personal shopper will take you among small craft shops, hidden streets and high-end boutiques looking for what you love best.
TAILOR-MADE PHOTOGRAPHIC SERVICE
Calli and picturesque bridges, the breathless beauty of buildings and churches, gondolas, the charm of the lagoon: Venice's magical setting is something irresistible that you can't not photograph. To do it, you can pretend to be a photographer or rely on someone who works as a photographer: if you choose a tailor-made photographic service, you will have at your service a professional photographer who will create wonderful memories for you to share and keep forever among your most precious memories.