long wine list and delicious drinks
A DAZZLING PLACE TO MEET
Inspired by the idea of a Carnival party in a grand Venetian residence, where elegance and mystery take you away on a fun evening.
Immerse yourself in the warm atmosphere of Bar The Mask with uplifting lounge music and meet friends, stop for a snack and enjoy an aperitif or a leisurely after-dinner drink.

Perfectly placed in this elegant golden-black interior The Mask invites you to sample a wide selection of concoctions from our friendly mixologist, with martinis shaken and mojitos muddled among other signature cocktails. Taste authentic cicchetti complimented by your choice of the finest wines and champagnes and make The Mask part of your evening ritual. It's your space to enjoy, for as long as you like.
The Mask Bar is complemented by an amazing waterfront terrace and a unique lush garden.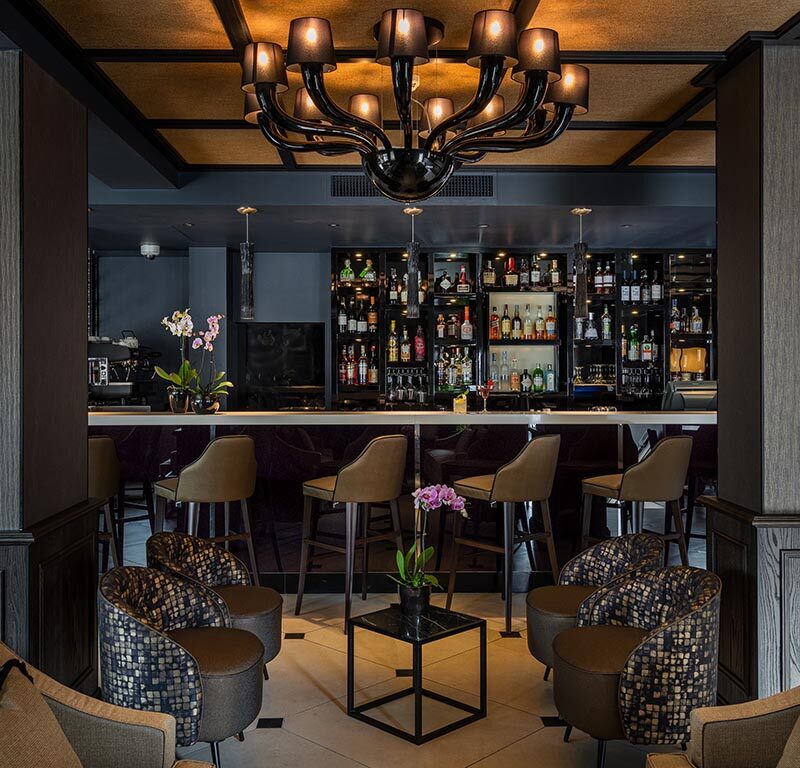 SUN KISSED SIPS at THE WATERFRONT TERRACE
Some of the island's most cinematic sunsets take place right here, when the golden light filters over our palazzo and our first-row-waterfront terrace on theCannaregio Canal. From here you can admire the city emerge at dusk, watch boats come back to their docks and hear the water flow at a slower pace while enjoying your favourite drink.
Settle in, feel the breeze, order another icy glass of rosé and capture this mesmerising scenary of our unique city.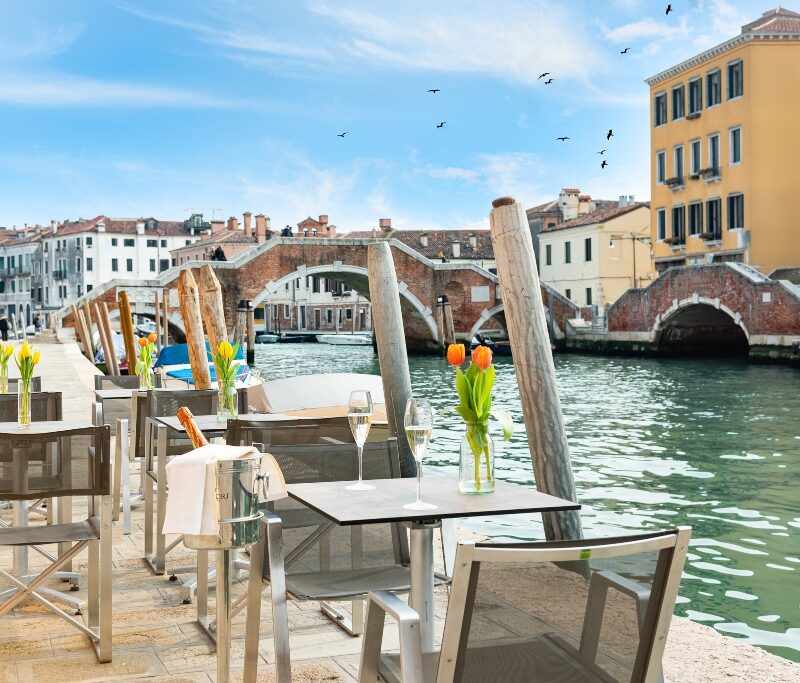 INTIMATE AND INVITING
Other highlights include our Secret Garden, a magnet for nature-lovers.
The Mask Lounge & Bar reveals a well-tended and quiet garden in the rare side of the hotel, a truly relaxing oasis where you can breathe the senses of harmony and wellbeing.

The Secret Garden invites you to laze on the green, unwind and leave day-to-day life behind. Lay back in our sunbeds surrounded with boxwoods and pot herbs. Spend the afternoon sunning yourself or reading a book under the shade of our beautiful Magnolia tree.
As the sun disappears and lanterns are litten, enjoy your well-deserved spritz! Everything else can wait.
Join us here for tasting sessions exploring delicacies such as locally produced charcuterie and gourmet cheeses.